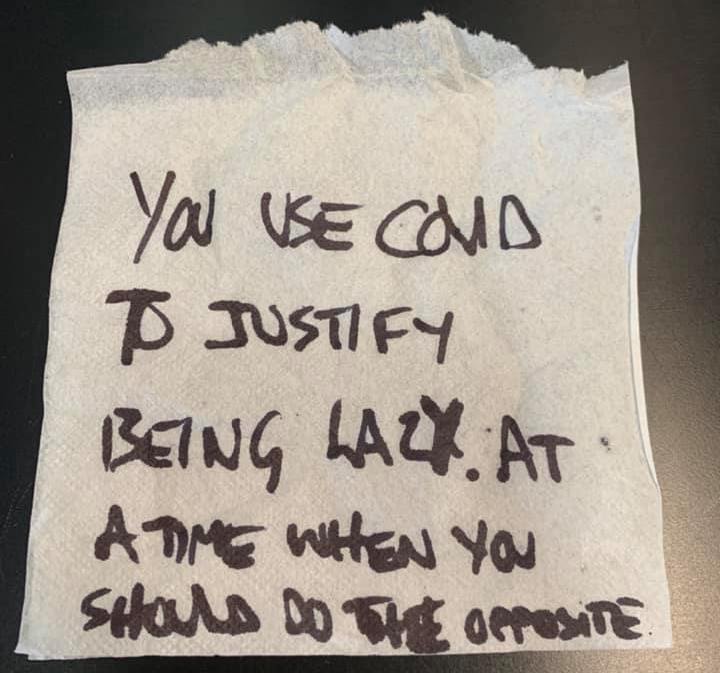 This "cold-blooded passenger notes saga" actually isn't over yet.
Another American Airlines flight attendant received a hateful note from a passenger.
Even though the letter was not as cruel as the previous one, it's hurtful nonetheless.
Flight Attendant Received A Hateful Note From Passenger
It isn't long ago when a passenger on American Airlines went overboard with her note to a flight attendant – calling her a "glorified maid" and a "4-eyed c*nt."
Fortunately, American Airlines quickly identified the rude woman and banned her from flying with them.
Here we thought that perhaps the flying public would take that incident as an example and/or a lesson.
We thought wrong. 
This time, it's a first class passenger, also on American Airlines, who joins the club of these ruthless note-writers.
The involved flight attendant shared her experience on Facebook along with a photo of that note.
According to her, she was called to work for a 4:15am short flight from Tampa to Dallas.
The entire crew are going to be furloughed in a couple of weeks.
However, they still did the full service as expected from them.
She recalled that the first class passenger who wrote that note had frequently asked for alcoholic drinks throughout the flight.
He consumed four alcoholic drinks on that short flight – one right before preparing for landing.
After being served and fully attended to, he ended up still unhappy with the service and handed the flight attendant the disheartening note upon disembarkation.
Our colleague wrote:
"My heart hurts because here we are getting furloughed and trying to enjoy our last 2 weeks of flying and people are so hateful!"
This is totally uncalled for.
Whatever situation you're in, there's no excuse to be rude or disrespectful.
It's the last thing anybody needs during these tough times.
Workers in the travel industry are struggling to deal with the uncertainties of their jobs right now.
People adding insults isn't of any help.