Thai locals craving for the in-flight dining experience can head over to this newly-opened Thai Airways plane-themed restaurant.
More than a hundred flocked into the restaurant during its opening.
This new diner used to be the cafeteria of Thai Airways Bangkok headquarters.
Thai Airways Plane-Themed Restaurant
After having their planes grounded for months, Thai Airways decided to transform their cafeteria and have it opened for the public.
It's on the second floor of the headquarters accessed via this airstairs.
In this diner, you get to meet cabin crew in uniforms just like you are boarding a real flight.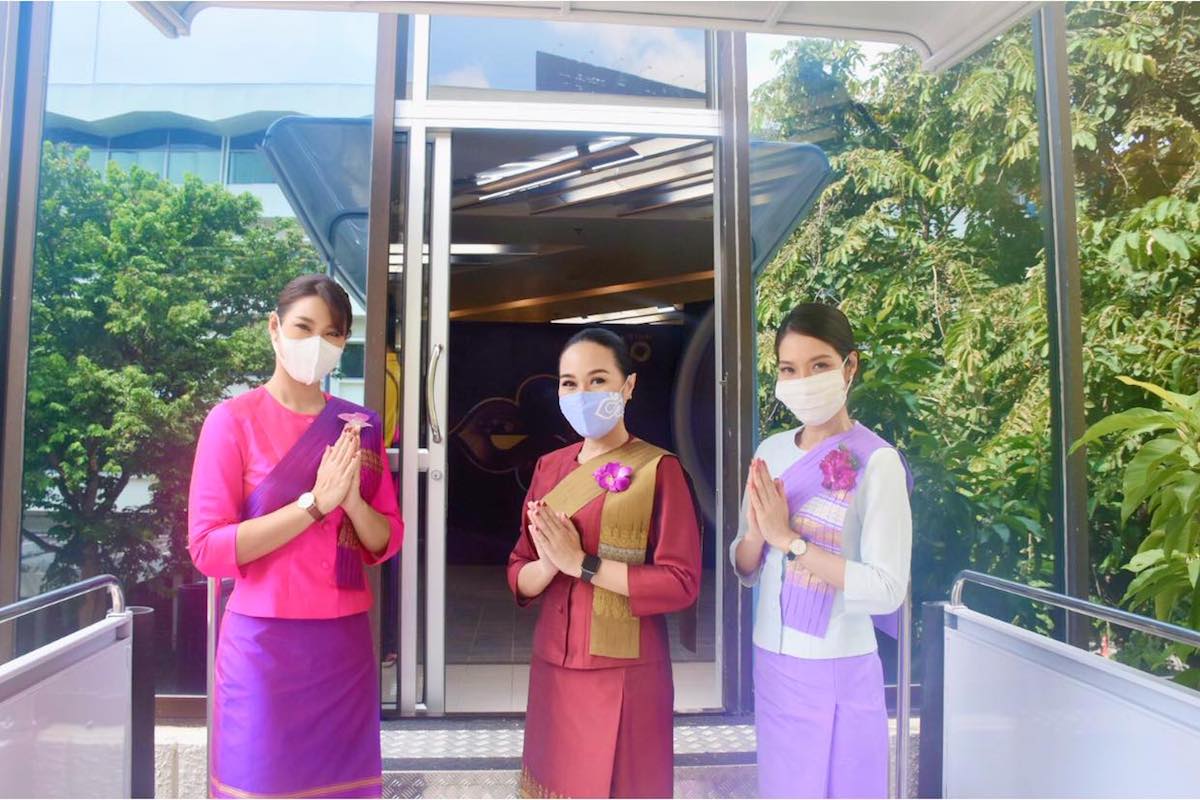 The whole place is decorated using real airplane parts thus providing a little authenticity to the experience.
Decorative items have QR codes on them so visitors can scan to check more information about them.
"Spare parts from engines, windows and fan blades were used as furniture."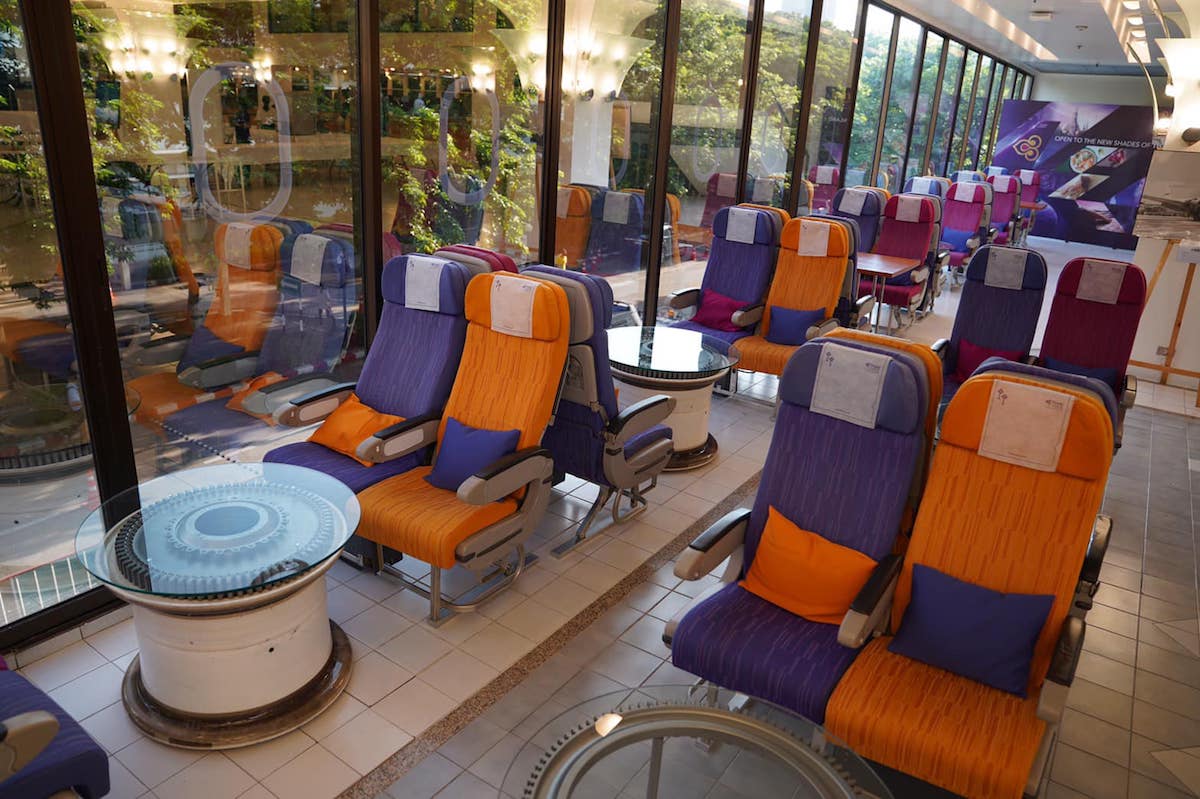 Some diners liked the idea of getting to enjoy a plane meal without actually having to buy a real flight ticket.
"I like the in-flight meals on Thai Airways, but we only get to have it when we fly. Today we get to have it here, that's good …"
"It's better here than in the air because it's cooked to order."
Having the restaurant serve around 2,000 meals per day helps the airline regain some lost revenue during the pandemic.
They are also planning to transform other offices into a similar airline-themed dining lounges.
Japanese chef Jun Uenishi, who used to just prepare meals in a massive kitchen along with other staff, says he now loves interacting with the customers in person.
This is a brilliant idea for other airlines to consider.
I mean most airlines have these massive cafeterias in our headquarters.
Let's put them to good use – following of course the necessary social distancing and hygiene protocols.
It's also thrilling to be able to indulge in the dining experience of different airlines without actually spending money on tickets.